A new concept for van protection
XPVAN is the most versatile lock of the XVan range, designed to meet the needs of an easy and quick installation, while offering a medium-high level of security. The peculiarity of the standard All-in-One solution (manual / automatic closing) allows the product to respond to the most diverse needs of use. XPVAN is equipped with a sliding cam locking system, an internal emergency opening cable, and is operated by a high security cylinder (Netoma®) certified according to the European standard UNI EN 1303.
To be installed on vans up to 3,5 tons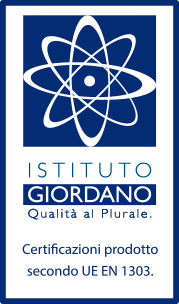 Certified safety cylinder
The opening key of the XPVAN padlock has been patented by Block Shaft® and certified by the Giordano institute according to the European standard UNI EN1303, reaching the highest level of security based on the number of combinations and resistance to use with multiple of 100,000 cycles.
Induplicable
Patented
Certified

XPVAN fulfills the safety requirements required by the Tapa Emea organization for TSR-transport certification.