The
"All In One"

protection
The external protection for commercial vehicles.
XVAN is the most versatile locking solution for commercial vehicles. It is fitted on the doors of the load compartment (back & sides) and is attack-proof. Very easy to use, the XVAN allows the driver to load & unload in a fast, safe and easy way. Fitted in 15 minutes, it is supplied with a high security cylinder and an emer- gency release cable to comply with healthy & safety regulations.
To be installed on vans up to 3,5 tons & e-bike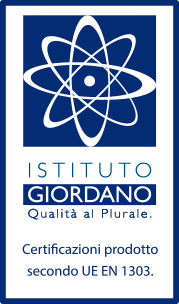 Certified safety cylinder
The opening key of the GATELOCK VAN SMALL padlock has been patented by Block Shaft® and certified by the Giordano institute according to the European standard UNI EN1303, reaching the highest level of security based on the number of combinations and resistance to use with multiple of 100,000 cycles.
Induplicable
Patented
Certified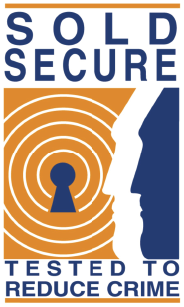 XVAN has been certified by the SOLD SECURE institute in the United Kingdom. The lock has achieved the GOLD resistance level, the highest in the category.

XVAN fulfills the safety requirements required by the Tapa Emea organization for TSR-transport certification.
The AUTOMATIC version allows the padlock to close automatically after each door opening. The product comes as standard in automatic confi- guration. The MANUAL version of XVAN allows the lock to remain open whenever the load compartment doors are used. When the operator decides to definitively close the lock (after each use or at the end of the day), simply pull the closing ring placed on the lock armor towards the outside. It is possible to switch from automatic configuration to manual configuration by performing the conversion before or after installation.
XVAN padlock for POSTE ITALIANE